Education During Corona Epidemic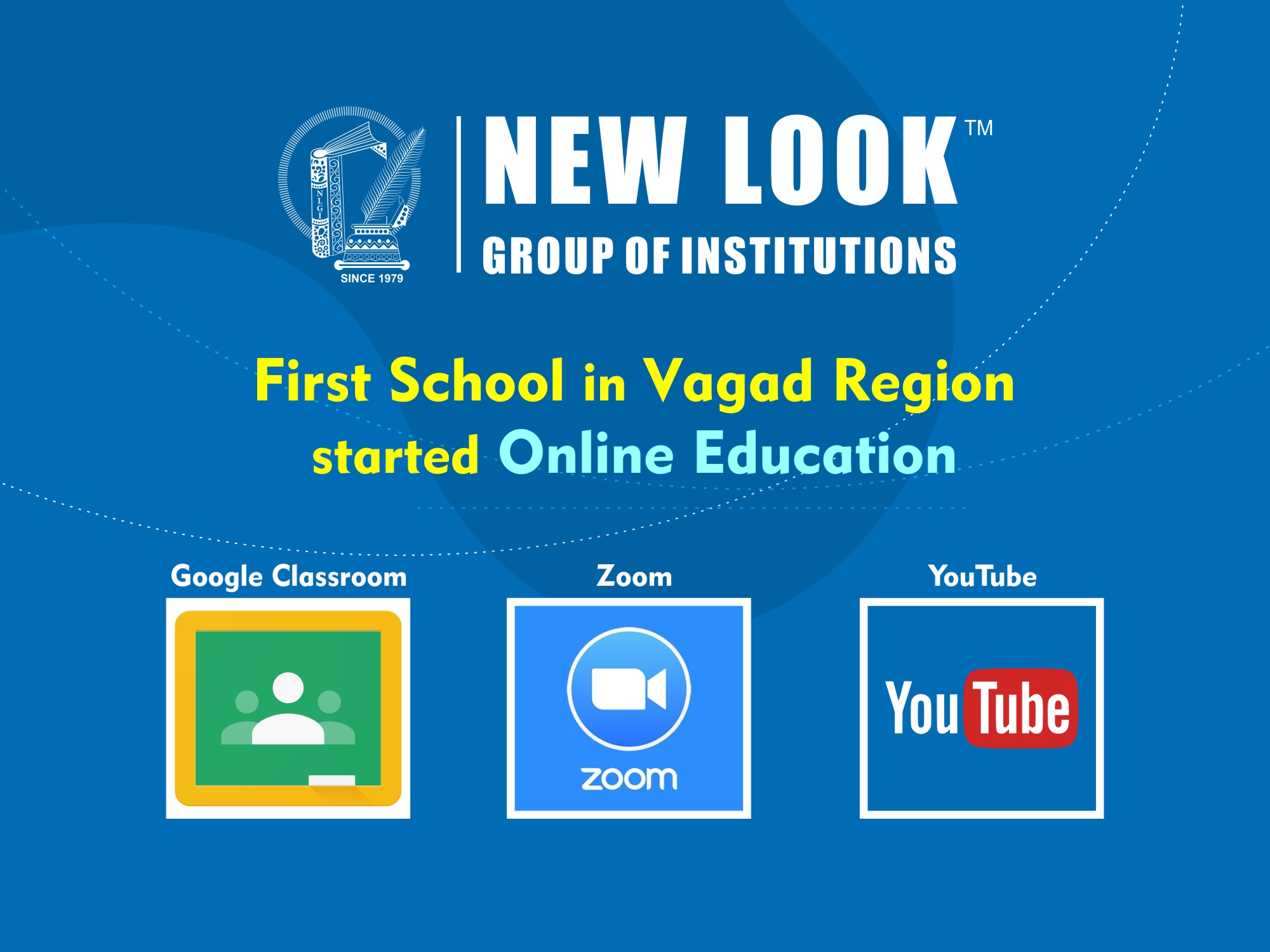 During this difficulty time of corona -19 it is very important to take necessary steps for the ongoing epidemic such that students are not left without education. For this our schools has taken immediate steps of online education through various technology present in the market and trained teachers and parents also for its effective and safe use. As everyone is aware about the negative use of mobile and internet for children so it is always advisable to parents to monitor their children activity progressively during the use of such tech savvy products for online education and also to be alert for online threats.
New look school has transformed their capacity at such rapid pace by using technology that during this lockdown period we achieved sending results online, giving online education and also taking online test on time to time basis.
This is the time for everyone to learn and develop their cognitive process and to utilize this time to learn practical things at home and to develop one's creativity.this is the time for all the children to look inside their strength and weakness and to work on it.
It's a boon for the parents to develop their children taste buds for home made foods and to improve their overall health with better immunity. It's an advise for all the parents to take full utilization of this time and to involve with their children in different activity at home and to draw out some practical aspects at home like plantation, cooking, repairing, reading newspapers n lots of other stuff. there are many online courses available in the market about robotics, artificial intelligence, coding etc which as per my opinion children must go for it.
I take a leave now and want that all of you must take proper precautions of corona by maintaining social distancing , hand washing and wearing mask.